The Salmon are running again at Point No Point!  Grab your pole and gear and head on out.  Point No Point LightHouse Park is a great place to fish from shore.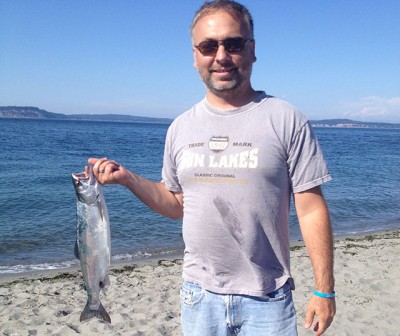 Most people use a buzz bomb while fishing from the beach at Point No Point.
A lot of people swear by the pink buzz bombs, though I have seen salmon caught with the white ones too.
Whether you catch a salmon or not, fishing at Point No Point makes for a fun day. It is a great way to kick back and relax while fishing for the big one.