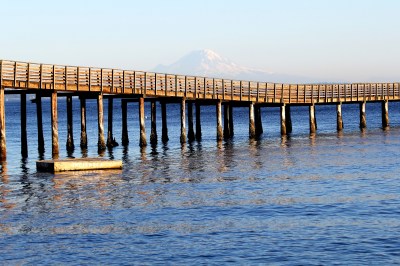 Thank you to all our photography contest entrants. Below find out more about the winners. 
Mary Saurdiff
I am married, have two grown children and five grandchildren. I have lived in Kitsap County for most of my life. I am a photographer and watercolor artist. About ten years ago, I started getting serious about photography, and started selling photo cards in the local stores and to friends.  Living in Kitsap County gives me ample opportunity for photography subjects.
My first camera was a Kodak, then a Pentax, and later Canons. I own several Canons , including the 60D. I love the wide angle and telephoto lenses. The beauty of nature and knowing I could preserve it with photos inspired me to become a photographer. Flowers are my favorite subject, they are nature's art and their beauty is always preserved in a photo.
If you are an inspiring photographer, I say to you "go for it." Always take your camera with you wherever you go and get multiple shots. You can love your hobby and get paid for it too! If anyone is interested in purchasing any of my photos or cards, you can contact me at 360-598-4664 or visit my Facebook page at Merry Designs. Happy Shooting!
Susan Henry
I like to use a Nikon camera and I usually use a 55-300 mm lens. I think what inspired me was the love of nature and art. My favorite photography subjects are landscapes and birds. I would tell aspiring photographers to get out there and practice and experiment. But most of all have fun and create! Susan Henry can be contacted through her Facebook page: Photo Shoot Adventures