If you have not had the opportunity to go to a concert "on the lawn" at the Suquamish Clear Water Casino, I recommend you go and check it out.
We won tickets to see Christopher Cross play.  It was a beautiful evening, excellent atmosphere, good food and drinks,  and a chance to hear Cross play "Sailing" while a sail boat passed behind the stage.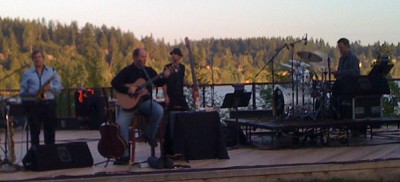 Cross and his band sounded great, mixing his hits from the early eighties with songs that are not so well known.  His voice sounded just like it did on the album we used to listen to when I was a kid.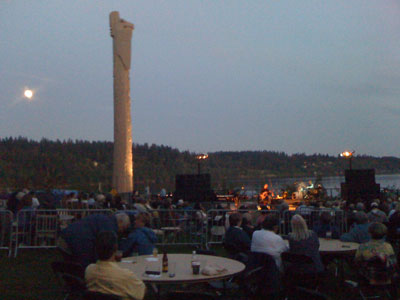 It was a great way to spend a late summer evening.  The moon slowly rose over Bainbridge Island in the picturesque background and the evening air was filled with music.
If you have been to a concert "on the lawn" at Clearwater, we would love to hear about your experience, just post it in a comment.