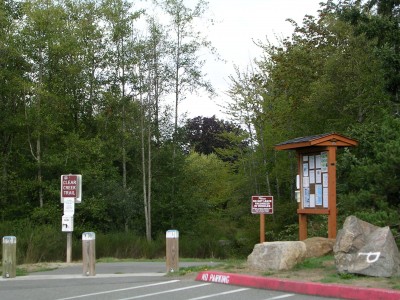 The Clear Creek Trail, which is almost 5 miles long, winds through the heart of Silverdale.  My favorite part of the trail begins at the Silverdale Rotary Gateway Park on Silverdale Way.  Just in case you are not familiar with the park it is easily recognized by being the "skateboard park".  Just park and follow the signs shown above.  Most likely there will be other walkers leading the way.  It is truly an enjoyable outing for all ages and dogs are welcome if leashed, but you must carry and use your doggie bags (which are provided).  It is also quite a popular bike trail.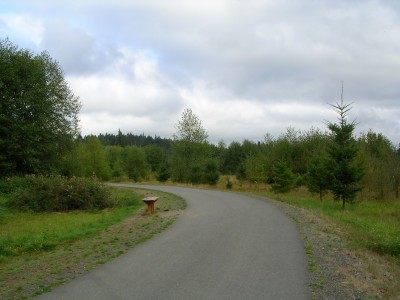 The Clear Creek Bike/Pedestrian Trail is a 1.4 mile long, approximately 10 foot wide paved trail winding through open space next to Hwy SR3.  This will be your goal after leaving the parking lot shown in the first photo.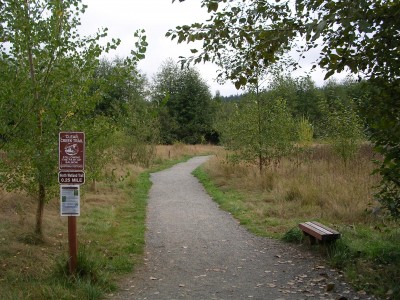 At this point we took one of the side trails which heads for the wetlands and the boardwalk.  This walk is enjoyable year around. I have walked there in all the seasons and am impressed every single time.  Even in the winter it is exquisite with snow on the grasses, birds everywhere, more solitary peacefulness, and an occasional coyote.  It is truly a wonderful contribution provided by the Clear Creek Task Force.